If you take a stroll around your neighbour hood take notice of the very lovely ornaments you see in people's yards. You will learn to discover the likes of different people. You will also get to know what landscape ornaments are.
What is Landscape Ornaments?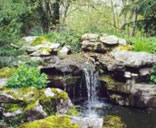 Well there is a vivid and broad range on landscape ornaments out there today. It all depends on what you personally like. Choosing the right garden ornament is just like choosing the right piece of furniture for the inside of your home.
Landscape ornaments are many different things that can be placed anywhere in the outside of your home. They range from a piece of furniture to a mosaic. These next couple of paragraphs will explain to you what types of landscape ornaments are available to day for you to enhance the look of your landscaping gardens.
Water Features are Great Ornaments!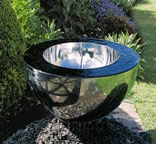 A water feature is one of the most commonly used ornaments. I notice whilst driving around they are everywhere. They are the perfect decorative ornament to add beauty and create a peaceful setting. Water features can be situated just about anywhere around your landscape. Whether it is in amongst the trees hanging over a pond or it is wall mounted in your patio be sure that it will create beauty and provide you all with a relaxing feel.
Water features can be made in many styles. You can choose from a wide variety of styles like; statues, animals, rocks and many more. Below are 3 examples of the various styles of water features.
Pots and Urns
Well I must say pots and urns are the most featured landscape ornament! Every household owns at least between 2 to 10 pots or urns. They are the most decorative landscape ornament there is out there. They can be used as planter pots as well.
Pots are made in many glorious shapes, sizes, designs and colors. You can choose to place flowers and plants in them, or you can simply use them for decorative purposes. I find that they are great in a dull corner! You can also hang them from the roof of your patio, or place them around the pool area, or even out the front where ever they will be they will certainly compliment the place their in and add much needed beauty and style.
Urns also come in every size, shape, color and design you can think of. Urns are purely used to hold plants. The top urn is placed on a stand or you can place the urn on a table or hang it also from the roof of your patio. Urns offer an elegant and classical style. If you're after a rustic look in your landscape gardens then add a couple of classy urns.
Statues are a Great Decorative Ornament!
Statues are another one of the most popular decorative landscape ornaments. You can purchase many different styles like, human statues, animals, angelic, historical, mermaids, fairies and gnomes. You can place them just about anywhere around the garden or even inside the patio. They will also blend well around the pool.
Statues can be made out of many different materials like; terracotta, stone, wood, cast iron, aluminium, and rocks. A great idea can be to create your own statue. Crave some rocks or build your own custom made statues. If you're not confident in doing so then seek professional advice and they can have your statue ideas made for you!
Ornamental Furniture
We all love to sit in amongst our landscaping admiring the peaceful views and sounds, but what do we sit on? Well ornamental furniture is the perfect idea! It will create a space for you individually or with the family to sit back and enjoy your surreal setting. When you are not using the furniture it can act as decorative furniture.
Benches, stools, tables, chairs, sun lounges and hammocks are all popular furniture that everyone out there has in there own landscaped gardens.
Decorative ornaments are a wonderful purchase. They will add beauty and create movie like settings. If you have not yet purchased any ornament features then get out there today you will be truly amazed at the many wonderful ideas.