Concrete Paver Molds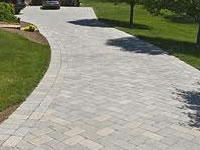 Concrete pavers are an ideal paving product for a wide variety of residential, commercial, industrial and commercial pavement applications. They have great functional and decorative values that will provide beauty and elegance to any external area. They are also widely used for their safety for foot and vehicular traffic and create pavement that are pleasurable to walk on such as walkways, driveways, patios and pathways.
They are available in many different shapes, patterns, surface textures and many sizes with over 200 colors to choose from to achieve the perfect pavement presentation. As for the laying patterns, concrete pavers can offer dramatic or simple presentation to suite ones personal taste that range from basic running bond patterns, basket weave, herringbone patterns to more unusual and striking irregular laying patterns.
Concrete Pavers — A Man Made Paving Product
They are made from Portland cement, sand, water, colored iron oxide and special aggregates. To cast concrete pavers, the mixture is placed in shaped molds so the pavers can set to the chosen shape. These molds are available in an extensive range of shapes which include rectangular, oblong, square, circular, irregular, star and diamond shapes just to name a few. The shapes of molds also vary in thickness. They vary so they can cast concrete pavers in a precise thickness for certain paving projects. With such tremendous range of molding designs, this enables manufacturers to produce a whole variety of paving designs.
Polyurethane Paver Molds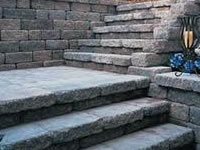 Although there are different types of casting mold materials that are used to set concrete pavers, one of the more common types of molding materials is polyurethane. Polyurethane is made from a high quality type of rubber which has tremendous flexibility and durability values. There are so many advantages as to why the majority of manufacturers choose polyurethane molds over other molding materials:
Polyurethane moulds are excellent value as they can be re used time and time again
The molds have excellent strength attributes
The molds produce tremendous highly detailed concrete pavers
They are made from the highest quality of polyurethane
There are many polyurethane mold shapes and sizes to produce concrete landscaping products such as pavers, stepping stones and garden edging
There are polyurethane moldings kits for DIY home owners
One of the greatest advantages to manufacturers by using polyurethane molds is they can be used several times to cast concrete pavers which is less costly then only having to use them once and throw them away. This also enables them to massively produce concrete pavers at the same time. For private use, many home owners are taking the advantage of investing in their own concrete pavers polyurethane mold kits as a less expensive alternate as well as the enjoyment and simplicity of making their own successful pavers.

Cultured Stone Pavers
Cultured stone pavers are also a manufactured paving product that imitate the look of natural stone but are light weight. The mixture is similar to concrete pavers which contain Portland cement, sand, colored oxide pigments but the specific aggregates that are used are light weight materials which are approximately one quarter of the aggregates weight that is used for them. To set the mixture, either polyurethane molds or flexible rubber molds are used that have been specially made with the rough edges and rough surface to create the same natural appearance.
The greatest advantage to concrete cultured pavers is they are less expensive than natural stone pavers but still offer durability, strength and longevity aspects that have the same natural characteristics and same appeal. Another advantage to using concrete these is they are much lighter in weight and are easier to carry and handle during the installation process.