Landscape & Paver Publications
Found 15 publication(s). Displayed from 1 to 15 publication(s).

Architecture Magazine

Architecture Magazine, VNU Business Publishing, USA, Inc. penetrates and enlightens the architecture industry with print, face-to-face, and online information. VNU eMedia enables VNU Business Publishing, USA, Inc. to publish in the fast-paced online market.
Deliver intelligent coverage of architectural design, projects & products, industry news and trends, building technolgy, computing, practice issues and professional development. It is the only independent voice of the architectural community.
URL:
http://www.architecturemag.com
Email:
info@architecturemag.com

Concrete Products

Every month, Concrete Products covers the issues that attract producers of ready mixed and manufactured concrete. With an editorial focus on equipment and material technology, market development and management topics, Concrete Products helps its subscribers thrive.
Concrete Products subscribers are primarily management and production professionals in four categories: ready mixed, pipe and precast, block and paver, and prestressed.
URL:
http://www.concreteproducts.com
Email:
info@concreteproducts.com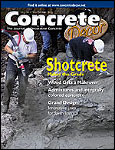 Traditional Masonry Magazine

Professional Trade Publications (PTP) is a family-owned publishing business dedicated to nurturing quality craftsmanship in the construction trades. Founded in 1999, it is located in Eugene, Oregon.
URL:
http://www.protradepub.com
Email:
wendy@protradepub.com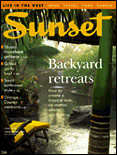 Sunset Magazine

Sunset Magazine is a leading consumer based magazine that provides nationwide distribution of it's award winning publication. Sunset Magazine features a wealth of information for home owners covering a wide array of ideas, news, articles and products for the home garden.
URL:
http://www.sunset.com
Email:
garden@sunset.com
Construction Specifier

The Construction Specifier is a leading magazine for Contractors, Builders, Specifiers, Architects and Developers alike, with periodical releases on all the latest industry news and events.
URL:
http://www.constructionspecifier.com
Email:
sales@constructionspecifier.com
Builder and Developer

Builder and Developer is the premier business to business publication for the western homebuilding industry and is also the biggest regional professional homebuilder's magazine in the USA™.A big regional title with a national attitude, Builder and Developer is published monthly and mailed directly to over 35,000 professionals in the western homebuilding industry.
URL:
http://www.bdmag.com
Email:
info@bdmag.com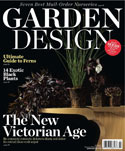 Garden Design Magazine

We invite you to discover the world of garden design magazine. If you consider your garden a retreat for the mind, body, and soul and the perfect place for entertaining family and friends, you'll love garden design.
Each issue brings you:
- The secrets of great gardens, with glorious photographs of extraordinary
outdoor settings.
- Innovative SOLUTIONS from cutting-edge landscape designers and amateurs
alike.
- Exotic to real-world outdoor living SPACES and products.
- Inspiring IDEAS for your own garden, creative outdoor living schemes,
plans that work, and more!
URL:
http://www.gardendesign.com
Email:
sabrina.heise@bonniercorp.com
Landscape Architect and Specifier News

Landscape Architect and Specifier News is part of The Landscape Communications Stock Index (LCSI), a listing of approximately 60 key landscape and construction industry companies that have publicly traded stocks. Tracking the LCSI gives good insight into the business side of the landscape industry.
Landscape Architect and Specifier News provides information on the latest landscape industry conference exhibits, trade events and more.
URL:
http://www.landscapeonline.com
Email:
info@landscapeonline.com
Retaining walls - Euro-American Design & Building

Euro-American Design & Building is a leader in the retaining wall-building industry. Starting with design, the company provides full landscaping services, including decks, pergolas, gazebos, and patios.
URL:
http://madisondeckbuilder.com
Email:
euroamerican@charter.net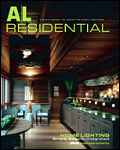 Architectural Lighting

Architectural Lighting is the premier source for information in the field of architectural lighting that publishes seven issues a year, including a product issue and directory, and reaches 25,000 lighting designers, architects, interior designers and engineers who specify for both commercial and residential projects.
Architectural Lighting is proud to sponsor the lighting industry with awards programs, product competitions, conferences, networking events, scholarships and websites, including Archlighting.com.
URL:
http://www.archlighting.com
Email:
info@archlighting.com
MC Magazine

An award-winning bi-monthly publication, MC Magazine features detailed articles about the latest industry technologies and developments, perspectives on current industry events, profiles on leading precast concrete companies and case studies of various manufactured concrete applications.
URL:
http://www.precast.org
Email:
info@precast.org
Masonry Magazine

This periodical covers every aspect of the mason contractor profession — not only equipment and techniques but topics such as building codes and standards, training the future masonry labor force, business planning, promoting your business, job interviewing, negotiation, legal issues and more.
MASONRY Magazine's content is of interest to anyone involved in masonry such as management personnel, architects, engineers, building design professionals, construction equipment manufacturers and distributors, brick and masonry dealers, researchers and educators, and allied industries concerned with masonry construction.
URL:
http://www.masonrymagazine.com
Email:
info@masonrymagazine.com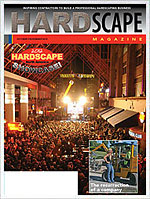 HardScape Magazine - HardScape Magazine

HardScape Magazine was launched in 2003 by Charles Vander Kooi, arguably the most well-known business management consultant to hardscape contractors as well as landscape contractors. Charles recognized that the growing hardscape industry was largely under-served by the publications of the day.
Charles envisioned a new magazine to serve as resource providing a knowledge base for hardscape installation while also addressing the business needs of companies doing the installing, and HardScape Magazine was born. Our mission is to provide the technical and business knowledge contractors require to expand or startup a hardscape business. Our goal is to continually reach more contractors over time and grow the hardscaping industry.
HardScape is devoted to helping contractors who create outdoor living spaces with outdoor kitchens, walls, pavers, stone, lighting, water features, fire features and related products. At the same time, we have a solid readership base of suppliers who want to stay dialed in to the needs of their contractor customers.
URL:
http://www.hardscapemagazine.com
Email:
tomhatlen@charter.net

Interlocking Concrete Pavement Magazine - ICPI

The Interlocking Concrete Pavement Magazine benefits design professionals with design information and user perspectives on unique paver projects. The magazine often features articles on construction materials, methods, and equipment, as well as on running a paver installation business. In addition, it includes articles highlighting overseas projects, industry conferences, and ICPI activities.
URL:
http://www.icpi.org
Email:
icpi@icpi.org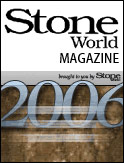 Stone World Magazine

Stone World magazine is recognized worldwide as the leading source of information on stone use in architecture and interior design as well as stone production, distribution, installation, and maintenance with technical information, high quality architectural photography and in-depth international industry coverage.
Stone World is designed for and read by the top buyers and decision makers who specify, quarry, fabricate, export, import, distribute, design, sell and install stone and stone-related equipment and supplies. With over 21,000 qualified readers, Stone World has the largest circulation serving the international stone industry.
URL:
http://www.stoneworld.com
Email:
info@stoneworld.com